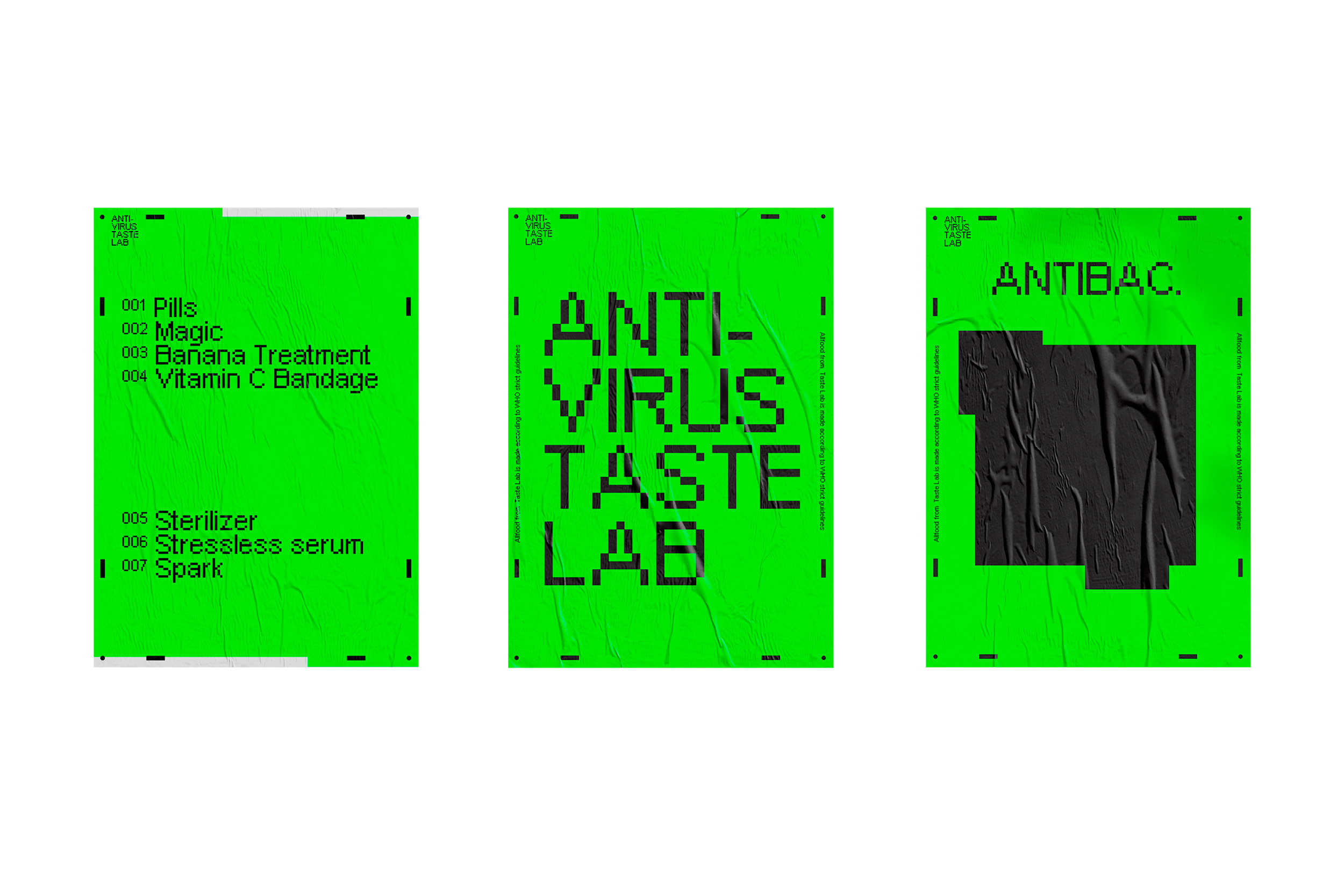 ︎ANTI VIRUS
TASTE LAB
︎ CRITICAL SPECULATIVE DESIGN, CONCEPTUAL DESIGN, VISUAL IDENTITY
🗿️ ARIADNA RODRIGUEZ, JUAN QIN, FANNI GARDOS, DIDRIK RØBERG
📌️ BERGEN, NORWAY
Anti Virus Taste Lab is a speculative design project that aims to question what type of future we are heading towards after COVID-19. This project raises questions on how we relate to each other in pandemics, how we can increase our ability to tackle pandemics in the future and how some people exploit false information to make money in such contexts.
✔️️ Republished
at http://extremeweatherstation.no
Fake news and rumours are circulating on how to treat and cure the COVID-19 virus. Circulating the internet are alternative treatments such as eating garlic, bananas and drinking water every 15 minutes.
At our Anti-Virus Taste Lab, you will experience 7 different tastes which help to improve both your immune system and mental state. All dishes are created based on the alternative (fake) treatments for COVID-19 online.